Testimonials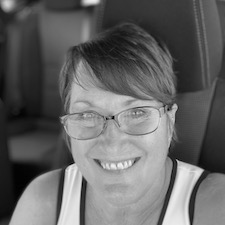 Pam R, RN
I reached out to Barb six weeks after I had left total knee replacement. The year prior, I had total right knee replacement. I suffered from a left plantar plate and bilateral rotator cuff tears requiring surgery. Although in my 50's, I knew I wanted to get physically active and healthy. I had always been active by going to the gym regularly. I loved kick boxing and Zumba classes.

Barb and I worked as partners to track my food, learn about the "Macros" I needed, and develop an exercise. After working with Barb, I am able to continue by weight loss and health journey on my own. I consistently track my food. She motivated me to get on a good pattern. After working with Barb, I worked with a trainer so the progress continued.

Now I know what I need to do. I am primarily doing isometric exercises and weights for upper arm strengthening. Recently, I lost 7 lbs. in a week after increasing my water intake and starting intermittent fasting in addition to my routine workouts.

Barb is my inspiration!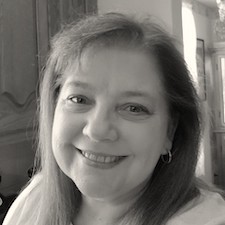 Meda
Something good resulted from the pandemic which resulted in the loss of my mother, grief and isolation. I took a good hard look at myself and my health. I contacted Barb at Wellness Works, because I know she is a wealth of knowledge and always full of encouragement – two things I need.

Health issues make it difficult for me to lose weight, but with the education and guidance provided, I am 1/3 of the way to my goal of losing 100 lbs. Friends and coworkers notice my weight loss and my increase in physical activity.

I look better, feel better, and will be able to run after my first grandchild thanks to this great program. Wellness Works truly does!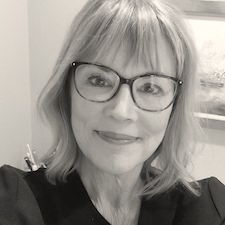 Sally
Dr. Barbara Spencer has been such a wonderful teacher! She helped to motivate me and give me the tools to live a happy, healthy life. She is understanding and willing to help clarify goals and expectations without being pushy or scary! Taking into consideration my limitations, she helped me to gradually change my way of eating and exercising and I am so grateful for that. She was just the right help at just the right time. I know I can call on her if I ever have a question. She has such a big heart. Love her!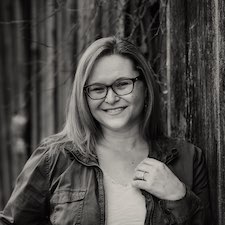 Barb B
Wellness Works teaches nutrition, exercise, and self-care. There are good carbs and bad carbs. I needed someone to teach me the difference and how much my body needs. I learned that I didn't eat enough protein. Who knew my body needed so much?! I used to need a 20-minute power nap daily. Now I'm awake all day and fall asleep relatively easily.

Most of us waste at least 30 minutes each day. It's amazing how much better you feel when you work out for 30 minutes each day instead. Is this common sense? You bet. But sometimes you need someone to call you out, someone to whom you can be accountable. Barb has this wonderful knack for telling you what you need to hear even when you don't want to hear it and without making you feel like a failure. Barb is kind and down-to-earth,

Wellness Works Program is education and a lifestyle change. Barb and I are partners in my journey to the best health possible.